Little wonder many US farmers are feeling the pinch of Trump's trade war with China.
Figures from data service Knoema show the value of US soybean exports to China have collapsed. In 2017, US farmers sold $US12.22 billion of soybeans to China; last year that slumped to just $US3.12 billion. This followed the Chinese Government's decision to drastically reduce US soybean imports in retaliation for Trump's move to impose tariffs on Chinese goods.
To fill the void, US farmers have had to search for markets further afield, cultivating and expanding markets in Argentina, Egypt and (ironically enough) Iran, among others (see below).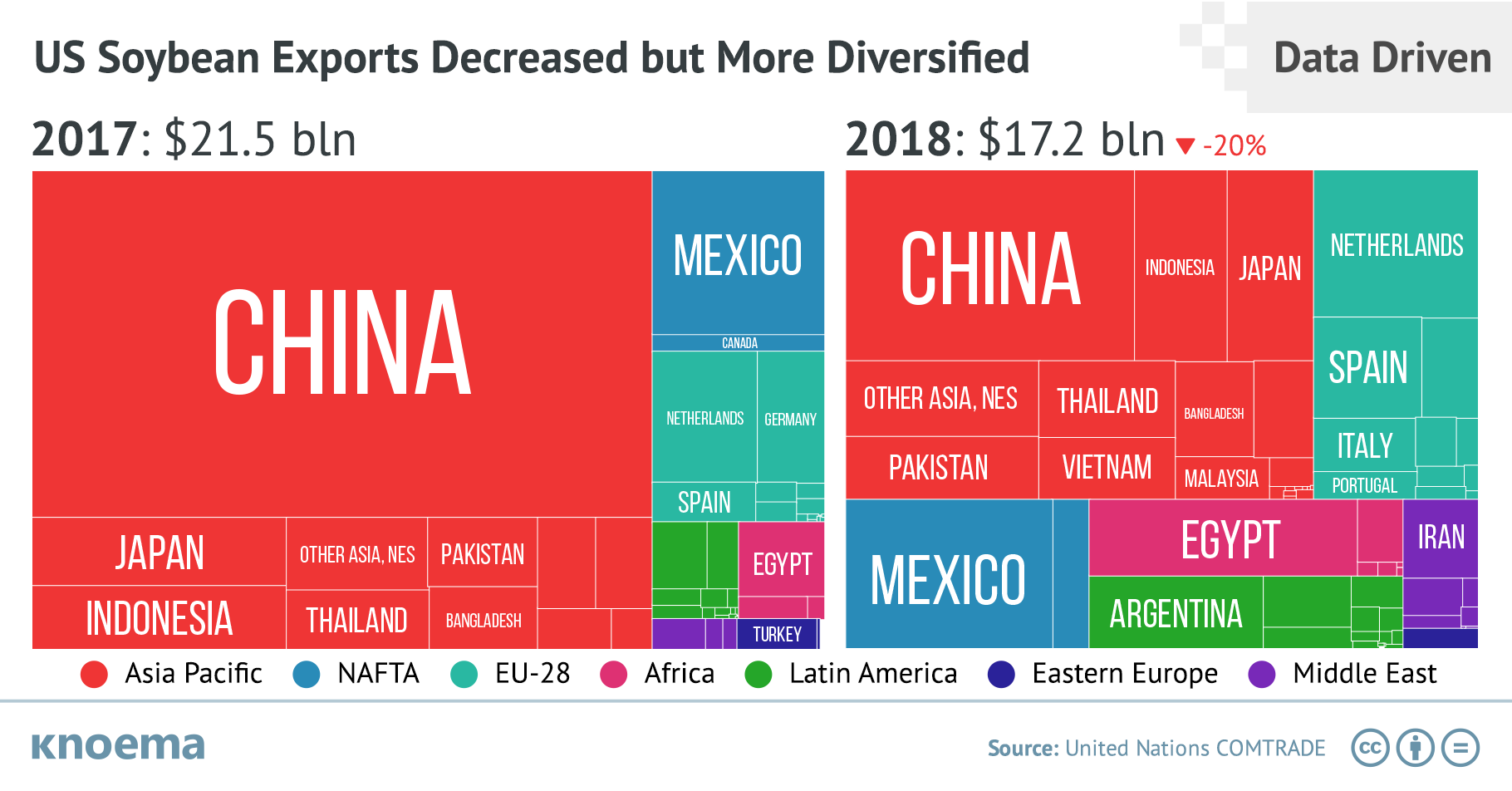 The pain felt by US producers is not just limited to soybean farmers either. Across the spectrum, agricultural exports to China are down – frozen fish, shrimp, pigs, wheat.
The US Government has provided a $12 billion aid package for farmers hurt by the trade battle, more than $7 billion of which has gone to soybean farmers.
So, thanks to Trump, American taxpayers and consumers are copping it both ways – paying more for consumer goods from China, and handing out even more money to farmers hurt by Trump's own policies.
Then there is the little matter of exacerbating the risk of recession…